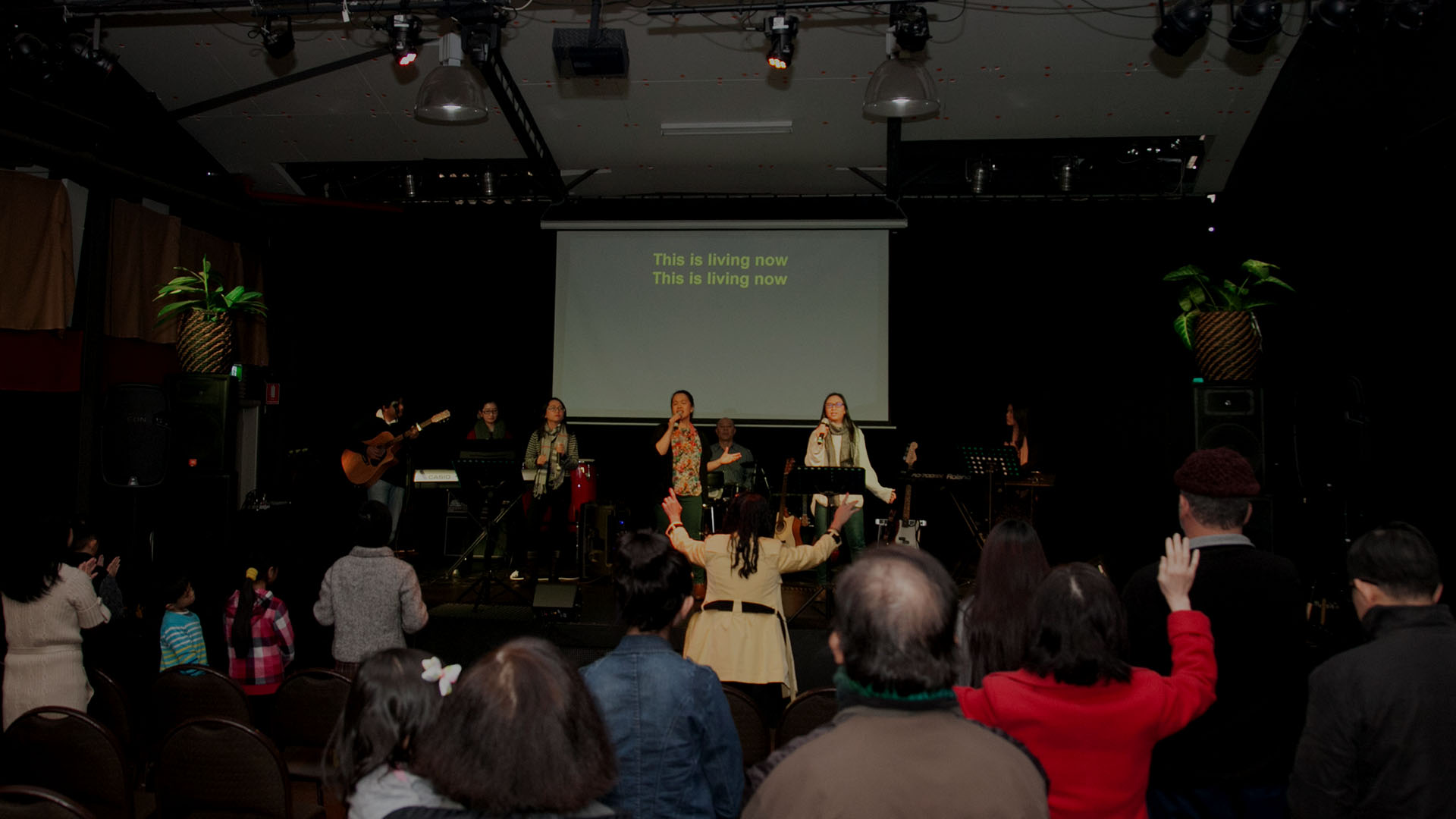 "A church that is full of Life, full of Faith, full of Hope ..."
What to expect
---
At Grace Generation Church you will find:
A bilingual (Vietnamese-English) contemporary God honouring worship service.
Bilingual (Vietnamese-English) faith filled and thought challenging messages based on the Bible.
Good time of fellowship over coffee and food after the service
For you:
Monthly LifeGroup where you can build friendships and find a place to belong.
Opportunity for you to make a difference in other people's lives by using your skills and gifts.
For your family:
GenK Kids takes place during the main worship service for children aged 2 - 12
Our vision
To be a church that is full of Life, full of Faith, full of Hope for all generations of Vietnamese in Melbourne and beyond.
Our mission
Grace Generation Church exists to bring the good news about Jesus to all generations of Vietnamese in Melbourne and beyond in order to help people to live a new life in God's saving grace and to follow Jesus.
Our values
Love - The bible says God is Love and the mark that identifies us as His disciples is our love one another. We love God, His word and each other.
Honouring - God says in 1 Samuel 2:30 "Those who honour me I will honour,". Honouring God and each other is an important Biblical principle. We believe that as we honour God, His word, His vision for the church and the leaders that God has placed above us by our speech and deeds God is pleased and He will pour out his blessings upon His church.
Relationship - God created people to be in relationship with himself and with one another in friendship, marriage, family and the church. At Grace Generation Church, we build meaningful, loving relationships that go beyond Sunday. We are stronger when we do life together.
Faith - God's word says "Without faith it is impossible to please God," at Grace Generation Church we put our faith in God and His word. We live by faith, see as God sees and believe God for the impossible.
Integrity - People observe the external but God sees who we are from the inside. One of the things that set king David apart before God was his integrity of heart (Psalm 78:72). At Grace Generation Church we want to walk in integrity before God and men.
Alignment - When Amasai, chief of the thirty mighty men came to David at Ziklag (1Chronicles 12:18) he and his men came aligning themselves to David. They united themselves to David and to what he was called to do. There is power in alignment. At Grace Generation Church, we align ourselves to God, to His word, to the vision God has given to Grace Generation Church and to the leadership (Hebrews 13:17) that God has placed over His church.
Who we are
Grace Generation Church (GGC) is a Spirit-led, contemporary, Bible believing church. At GGC, we encourage people to exercise their gifts and talents to serve God, to serve each other and the community.
We are a young church that held the first meeting at pastors Tien and Thu Nguyen's living room on 2nd March 2014 with 28 people attending. Many have become key members of our journey and future.
We are the first Vietnamese based church to be part of the Australian Christian Churches (ACC). A movement of almost 1100 churches and more than 250,000 believers across Australia.
With God's grace and blessings, we will continue to grow strong and become all that God has called us to be.
By faith, we believe that greater days are still ahead of us.
Faith statement - what we believe
The Bible - We believe that the Bible is God's Word. It is accurate, authoritative and applicable to our everyday lives. (Matthew 24:35, 2 Timothy 3:16-17, 2 Peter 1:20-21)
The Trinity - We believe in one eternal God who is the Creator of all things. He exists in three Persons: God the Father, God the Son and God the Holy Spirit. He is totally loving and completely holy. (Genesis 1:1 ,26, 27; Matthew 28:19; 1 Peter 1:2)
Sin - We believe that sin has separated each of us from God and His purpose for our lives. (Isaiah 53:6; Romans 3:23; Isaiah 59: 1-2)
Jesus Christ - We believe that the Lord Jesus Christ as both God and man is the only One who can reconcile us to God. He lived a sinless and exemplary life, died on the cross in our place, and rose again to prove His victory and empower us for life. (John 1:1-5; John 3:16; 1 Corinthians 15:3-4; 2 Corinthians 5:19)
Salvation - We believe that in order to receive forgiveness and the 'new birth'; we must repent of our sins, believe in the Lord Jesus Christ, and submit to His will for our lives. (Titus 2:11, 3:5-7 1 Peter 1:23 1 John 5:1)
Baptism - We believe that in order to live the holy and fruitful lives that God intends for us, we need to be baptised in water and be filled with the power of the Holy Spirit. (1 Peter 3:21; Acts 2:1-4, 38; Matthew 28:19-20)
Sacraments - We believe in two sacraments of the Church:  a) The Sacrament of Water Baptism,  b) The Sacrament of Holy Communion.  (Acts 2:38;  Matthew 26:26-30)
Healing - We believe that divine healing, physical, emotional and spiritual, is included in the atonement of Christ (Isa. 53.4, Matt. 8:17,  1 Peter 2:24-25)
Equipped - We believe that God has individually equipped us so that we can successfully achieve His purpose for our lives which is to worship God, fulfil our role in the Church and serve the community in which we live. (Ephesians 1:22-23, 2:22; Hebrews 12:23)
Transformation - We believe that God wants to heal and transform us so that we can live healthy and prosperous lives in order to help others more effectively. (Mark 16:17-18; 1 Peter 2:24; James 5:14-15)
Eternity - We believe that our eternal destination of either Heaven or hell is determined by our response to the Lord Jesus Christ. (Romans 6:23; John 3:16; Revelation 20:15)
Second Coming - We believe that the Lord Jesus Christ is coming back again as He promised (1 Thessalonians 4:15-17; Titus 2:13; 1 John 3:2-3)
Key scriptures
For it is by grace you have been saved, through faith - and this not from yourselves, it is the gift of God (Ephesians 2:8 NIV)
For the grace of God that brings salvation has appeared to all men. It teaches us to say "No" to ungodliness and worldly passions, and to live self-controlled, upright and godly lives in this present age, while we wait for the blessed hope—the glorious appearing of our great God and Savior, Jesus Christ. (Titus 2:11-13 NIV)
We have different gifts, according to the grace given us. (Romans 12:6 NIV)
Each one should use whatever gift he has received to serve others, faithfully administering God's grace in its various forms. (1 Peter 4:10 NIV)